In days gone by Jermyn Street, the traditional heart of Britain's shirt industry, was full of family-owned shirtmakers. Now just one, Harvie & Hudson, remains. We caught up with Richard Harvie, grandson of co-founder Thomas Harvie and current day-to-day manager of the 77 Jermyn Street store, to discuss all things shirt-related.
1) It always struck me as interesting that, in terms of shirt style, the supposedly flamboyant Italians go for very conservative blues and whites, while we "reserved" Brits prefer something a bit more eye-catching. Why do you think bright shirts appeal so much to British men?
I agree it seems incongruous. It is strange that the Italian's choice of car is a bright red Ferrari and that they choose very conservative and coordinating clothing. In the same way we Brits would choose a racing green Aston and wear very bright shirts and ties, and bright socks and pocket handkerchiefs that don't necessarily match too closely!
We are still perceived as reserved but deep down the Brit is bold behind his very plain choice of suits. The point about the suit is that although it is conservative it has to be cut well with military style (not soft) shoulders, and no turn-ups on the trousers.
2) Have bright shirts always been part of H&H's line up, or can you remember an era before candy stripes and wild checks?
I certainly cannot remember a time when it wasn't so. (I have been with the firm since 1985.) My father tells me that the bold stripes developed from a display idea that my grandfather had in the early sixties. We were largely made to measure then and he made up some striped pyjama fabric into shirts to put in the windows as a publicity stunt. It caused a stir, so much so that we started to design our own fabric in our own colourways.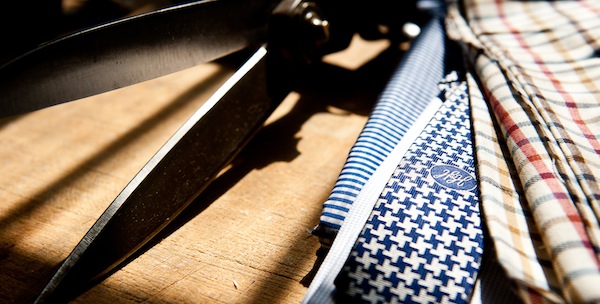 3) Is there a particular combination of colour and shirt style that you would say was quintessentially H&H?
We do have our own house colourways which have developed really because they look so great together and our customers seem to love them.
Pinks, reds, yellows and blues – they are our very specific shades.
Stripes are very bold (butcher-stripe, and even bolder). We like simple rather than fussy.
As for cut, we have two: Classic and Slim-Fit. The Slim-Fit is gaining ground rapidly and has bought in a younger set, which is very exciting.
Collars are mostly high and semi-cutaway.
Fabrics are always luxury two-fold cottons.
4) You hold trunk shows in the America quite frequently. Do American customers have very different tastes from your British ones, or do they tend to be looking for a particularly British type of shirt?
Very often they are looking for a typically English look and that's why they come to see us. They will choose some bold house exclusives, generally for recreational dress. They will then buy the business stripes and plains for work. It's still a conservative country in the workplace in most industries. California is an exception as a tie is rarely the order of the day so brighter stripey shirts are very popular.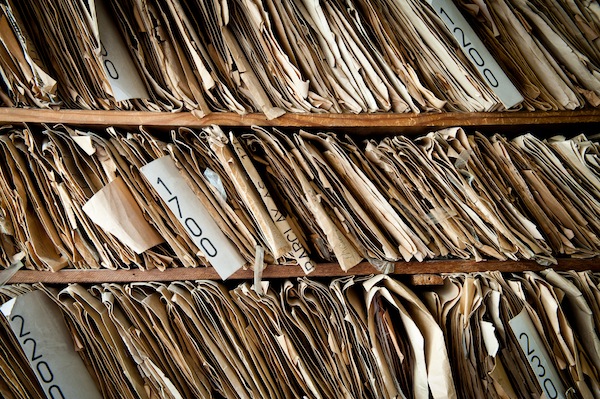 5) There has been a lot of talk of a renaissance in classic menswear in recent years. Do you feel this is the case?
I am delighted to say that, as I mentioned before, the clientele is becoming younger and they love being different and stylish. I have never sold so many cravats, bow ties, pocket squares and tweeds.
Strangely enough , young Americans seem to be buying more bespoke than their British counterparts. One of the main incentives in both cases is not just the fit but the fact that the choices of fabric are endless and can be very retro if required.
We offer a choice of fabric that no off-the-rack company can offer – it runs into many thousands. These range from plains and classic stripes to fine checks, bold stripes, bold checks, and even floral patterns. The fabrics are largely poplins but sea islands, oxfords, silks, linens and even bamboo-linen mixes are available.
6) What is the most common mistake young men make when buying dress shirts?
Probably that some wish for very cut-away collars when they have short necks in my opinion. I will always offer my thoughts if prompted, though if that's what they want they are of course perfectly entitled to have it.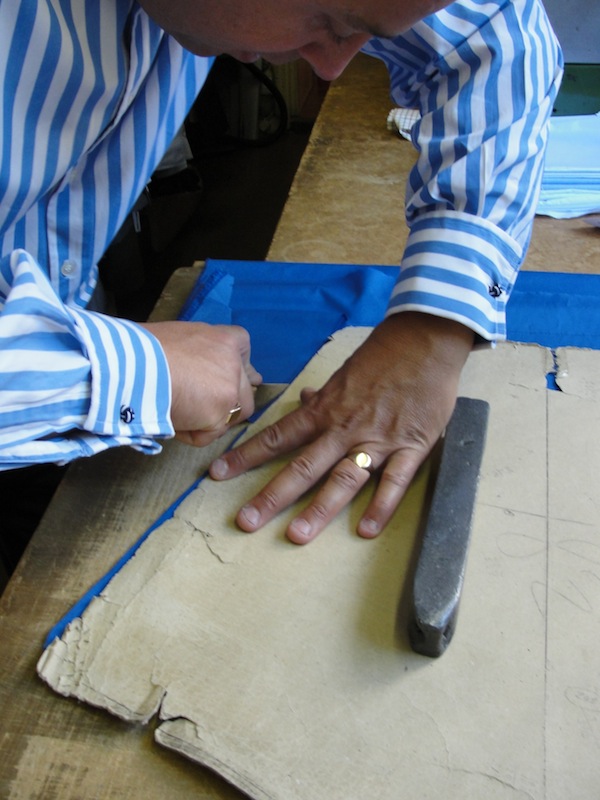 7) The rise of the internet and online shirtmakers hasproduced a raft of companies that often seem to use the words "bespoke", "tailored" and "made-to-measure" interchangeably, and hence left many baffled as to what the word "bespoke" actually means. How is H&H's bespoke service different from the "tailored" service provided by Hong Kong-based outfits?
I can only say that we offer two services:
Made to Measure
This is a simpler service where the customer is measured and, on consultation, we choose a body size which best suits the gentleman from a range of ready-made templates. He will then choose a collar style from five choices and go on to choose from three cuff styles. There is a minimum of two shirts per order for this service.
Bespoke
This is our premium service, where the customer is able to state any style and fit and a sample is made from his own paper template. This fully-made shirt is then washed and worn a few times and the gentleman will then let us know what he thinks. If there are any problems they are corrected at this stage, then the rest of the order goes ahead. There is a minimum order of four shirts for the first-time customer.
It has to be remembered that the fitter is fitting the body and mind! I can't honestly compare with the Hong Kong tailors because I'm sure there are many and the services must be so varied. All I can say is that to me bespoke is the full service.
8) Which combination of colours and styles would you recommend for a chap looking to place his first bespoke shirt order?
The first order of Bespoke shirts can be a very daunting and confusing experience for a lot of men. They may know that they need to have their shirts made in order to get the perfect fit or to get a wider choice of fabrics, but when they are suddenly faced with infinite choices of style and colour they often struggle a little.
Our aim is to help the customer through this process in as calm and friendly a manner as possible. After all, ordering your own shirts should be an enjoyable experience.
The first thing is to decide with the customer whether the shirts are for work or casual or, indeed, for a special occasion. Then we need to know whether they will be worn with a suit and tie, with a sports jacket or even with jeans. Once we know the "function" of the shirts,we can start to narrow down the possibilities of style and colour.
For the first time customer looking to start a wardrobe, I would say that the four "must-haves" would be:
Crisp white poplin shirt with cutaway collar and double cuffs
For business.
Gingham checked blue shirt with double cuff and semi-spread collar
For wearing with a suit, blazer or sports jacket, or even open-necked with jeans.
Marcella-fronted evening dress shirt with semi-spread collar
I would not recommend a wing collar as that comes and goes in and out of fashion and a formal shirt, because it is worn less often, may well last ten years or more and the semi-spread collar will never look wrong.
Fun shirt, a slightly more colourful neat check or stripe
This kind of shirt can still be worn with a tie if necessary, but is distinctive enough to be worn on its own. If you are having your shirts made, you should have at least one shirt which will look individual to you.
About Harvie & Hudson
Thomas Harvie and George Hudson opened their first shop on Duke Street in 1949 before moving to 77 Jermyn Street in 1964. Today Harvie & Hudson operate four shops, at 77 Jermyn Street, 96/97 Jermyn Street, 55 Knightsbridge and 12/13 Lime Street, as well as an online store at www.harvieandhudson.com. H&H also frequently conduct trunk shows in the USA, and a selection of their ready-to-wear shirts are available from Men's Isetan here in Tokyo.